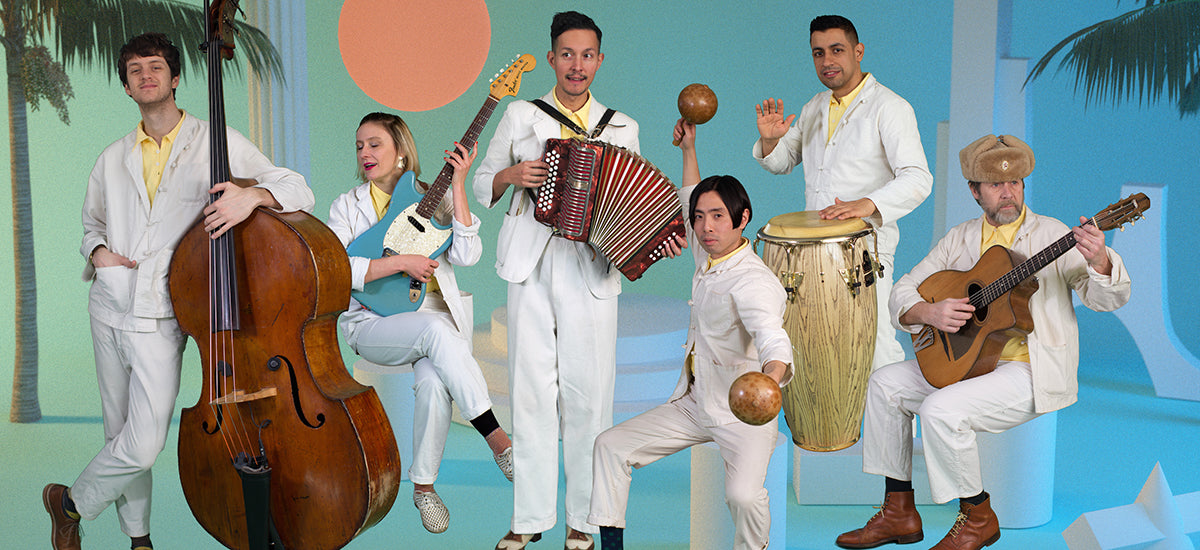 Malphino's debut album, 'Visit Malphino'. Out Now.
The outer-national band from the imagined tropical island, have released their debut album 'Visit Malphino'; a cinematic score to their tropical idyll. Full to the brim with hypnotic cumbia rhythms, accordion textures, and voodoo haze. The London based collective of diaspora musicians and visual artists bring the charm those willing to step through the arch and, Visit Malphino.
Get 'Visit Malphino' here.
Listen to 'Ototoa'
Artwork by Ana Kazaroff.
All vinyl orders include a digital album download. Follow Malphino 
Facebook
 | 
Twitter
 | 
Instagram
 | 
Spotify