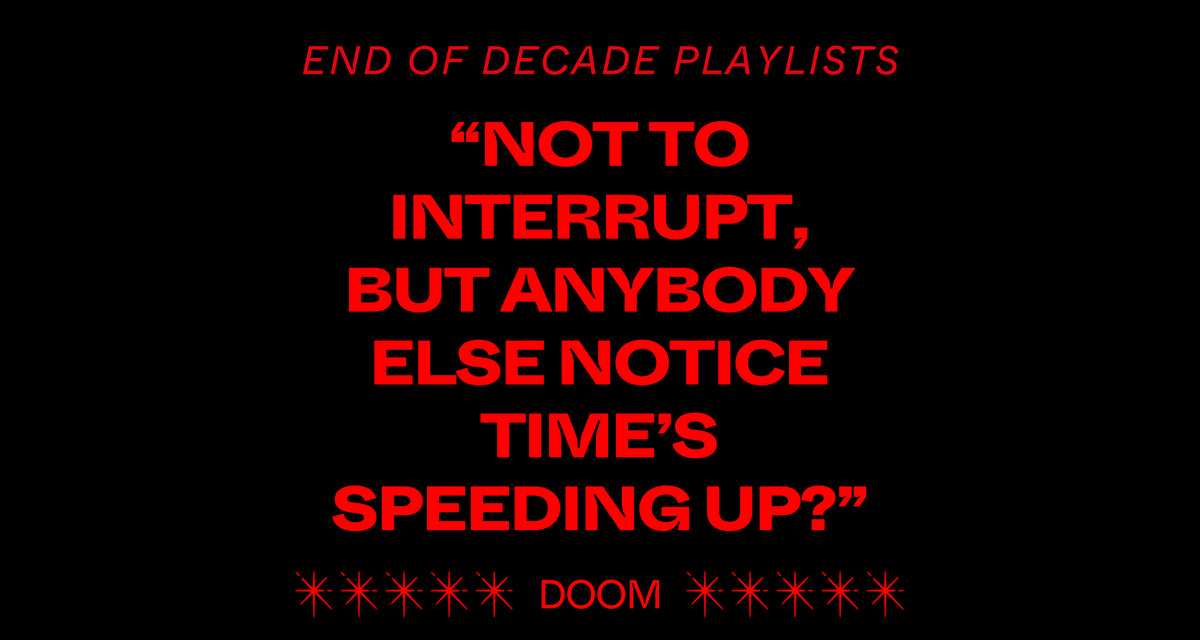 Previously on Lex... These playlists are an end of decade recap.
It's our favourite Lex records from the era plus some off some off-label collabs: Lord Flacko & Danger Mouse, K-Dot & BADBADNOTGOOD, Yeezy & Sour Soul maestro Frank Dukes, Bon Iver & Andrew Broder, Christine and the Queens & Kaleida's Cicely Goulder, Danny Brown & Golden Rules' Paul White, King Krule & Eyedress and so on... there's also the long lost gem Ninjarous, a missing piece from the DANGERDOOM story.
STREAM BEATS RHYMES & LEX DECADE

There's a stack of music from artists new to our label in the 2010s: Andrew Hung, Becoming Real, BADBADNOTGOOD & Ghostface Killah, Eyedress, Golden Rules, I Speak Machine, Kaleida, Kate Tempest, Malphino, MIKE & Standing on the Corner and Prefuse 73.
STREAM UNSAID: INSTRUMENTALS DECADE
First generation Lex artists assemble: a brace of albums each from Lex OG studio superthugs MF DOOM and Danger Mouse (Dark Night of the Soul snagged the producer of the year Grammy, Rome was nominated). Jneiro Jarel collabed with DOOM on one project. Doseone dropped his Nevermen art-rap project with Tunde Adebimpe, Mike Patton and Keith Tyson. Kid Acne's critically high-fived LP, produced by Spectacular Diagnostics, features rap legends New Kingdom. Boom Bip released three albums including one as Neon Neon with Gruff Rhys, presented as an immersive theatre performance with National Theatre Wales.



Lex squad were busy making music for movies in the '10s, Andrew Hung scores Jim Hosking's comedy features. Kaleida's Think soundtracked the slay-fest in David Leitch's John Wick, they also covered Nena for his Atomic Blonde. Danger Mouse got Golden Globe love in 2014 and 2016 for his original songs. Boom Bip made the ambient soundtrack for cult horror Sunchoke. Doseone and Andrew Broder scored Alan Moore & Mitch Jenkins' shorts.


Gila
and
Haleek Maul
, and Andrew Broder has scored the Alan Moore & Mitch Jenkins', Lex co-produced feature film entitled The Show, shot at the end of 2018, now complete, with film festival premiere locked in (announcement coming soon).