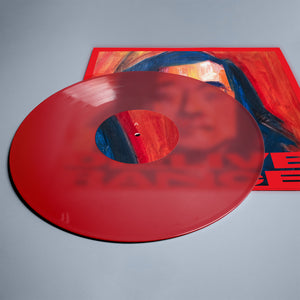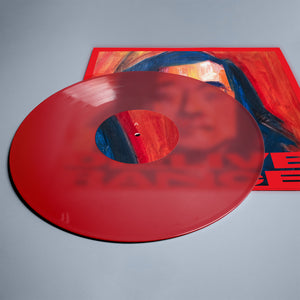 On Sale
Deliverance Vinyl
 Andrew Hung shares his ecstatic new album, Deliverance, out now.
Deliverance follows Hung's 2021 album, Devastations. On Deliverance, Hung continues his punk ethos by writing, performing, producing and mixing the album himself. He also painted the self-portrait cover. Water, dreams, change,  love and isolation are recurring themes throughout the album, with distinct hope as the central tenet; a thread weaving everything together. "I've never really felt part of any particular tribe, yet I know it exists because belonging is a deeply ingrained need. The name of the album Deliverance alludes to this; I have finally found my tribe and I am finally delivered."
Andrew ruminates on new track Ocean Mouth, "In Ocean Mouth, the lakes are frozen but I can see the twinkling dreams under the sheets of ice waiting to be rediscovered. The ice pushes down on these oppressed dreams but they continue to move and turn in the dark. A revelation comes forth that the parts of humanity that I'm trying to run away from are me. The final repeating lines are a realisation that these facets of humanity must be confronted; fear must be faced but it can be guided by the love that is also real."
Available on 12" heavyweight transparent red vinyl & CD featuring artwork from Andrew himself.