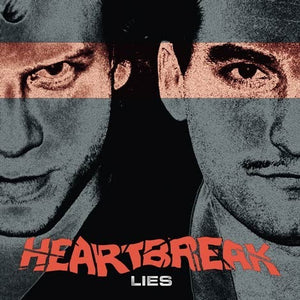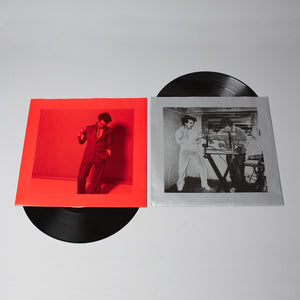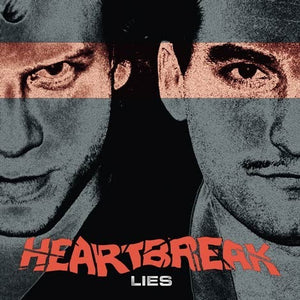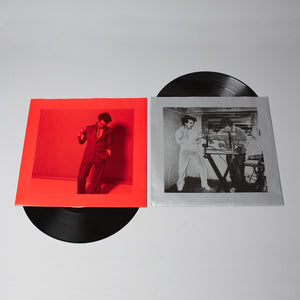 On Sale
Lies - CD
For their debut album, Argentine singer Sebastian Muravchik and French producer Ali Renault unite the charm and innocence of classic italian disco with the dark heart of raw, Black Sabbath-era metal in unholy matrimony.
Heartbreak's debut album Lies was recorded in London using only authentic vintage drum machines, synths, outboard effects and compressors through a 1970s ex-EMI mixing desk, then mastered on a console imported from a deserted studio in Nigeria (all true).
However, Lies is neither pastiche nor retro – they utilize the inaccuracy of this analogue equipment to reintroduce a humanity in a time of pounding side-chain compression. Their Roland SH-101 is their electric guitar etc and Heartbreak simply create stadium-friendly music that may have been beamed in from the top of the charts in a parallel universe in which irony and genre are irrelevant and Giorgio Moroder is president.
"Italo-inspired futurist dungeon disco that will save your life."8/10 NME
"Heartbreak have just made one of the most intoxicating synth-pop albums of the last 10 years. They totally rule." 10/10 Vice Magazine - Album of the month.
"The future of dance music"i-D
"Sensational on almost every level, they'll make you dance with tears in your eyes"Dazed & Confused
"Heartbreak are the greatest live act in the country right now... a triumph of high drama" FACT
"Every track is a mini pop-classic and dance floor stormer in one" The List
"If an album that sounds like being transported to 1984 Rimini inside a hand-sculpted marble bathtub filled with a mixture of uncut Bolivian cocaine and Veuve Clicquot Champagne (aka. Disco paste) is your kind of thing, you should check it out..."Guardian Music Blog