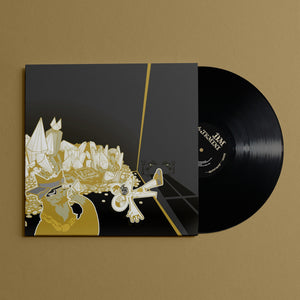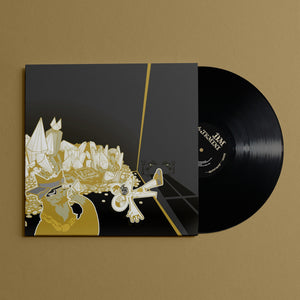 On Sale
Ghetto Pop Life Midnight Blue Vinyl
Ghetto Pop Life is Danger Mouse's first full length album on Lex and a hip hop classic, harking back to the sound of the early 90s East Coast and resurrecting Brooklyn's most soulful thug MC, Jemini The Gifted One.
Incorporating a full church choir on the title track, Danger Mouse also brings in heavy hitting guest rappers J-Zone, Tha Alkaholiks, The Pharcyde and Prince Po. In the words of the NME "Ghetto Pop Life is a funk-fuelled hip hop record that virtually orders you to get down'.
Deluxe soft-pack CD format mirrors the insanely decadent packaging of the double vinyl format (embossed / debossed, gold leaf artwork). Standard jewelcase is far less glamorous but includes 3 bonus tracks.
TRACKLIST:
1. Born-A-MC
2. Ghetto Pop Life (Intro)
3. Ghetto Pop Life
4. Omega Supreme (Who?!)
5. What U Sittin On? feat. Tha Alkaholiks
6. The Only One
7. Take Care of Business feat. J-Zone
8. That Brooklyn Shit
9. Yoo-Hoo!
10. Copy Cats feat. Prince Po
11. Don't Do Drugs
12. Medieval feat. The Pharcyde
13. Bush Boys
14. Here We Go Again
15. I'ma Doomee
16. Knuckle Sandwich
17. What U Sittin' On? DM's 26" Remix feat. CeeLo & Tha Alkaholiks
18. The Sh!t
19. Ghetto Pop Life II
Click HERE to download an amazing mix by Danger Mouse featuring highlights, outtakes, exclusive freestyles and skits from MC Jemini and the Ghetto Pop Life album. (Originally included as a cover mounted CD free with August 2003's issue of HHC Magazine).
Follow Danger Mouse:
Facebook | Instagram | Apple Music | Spotify