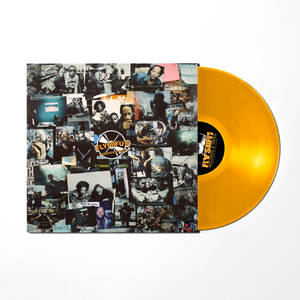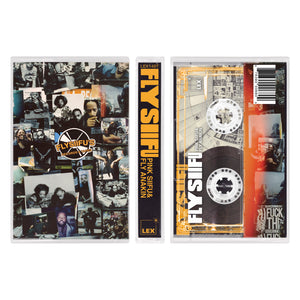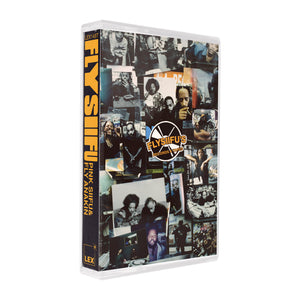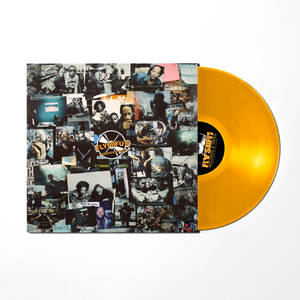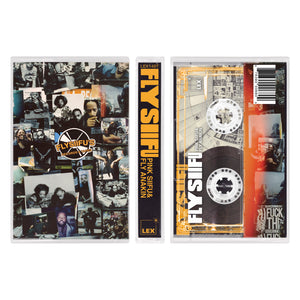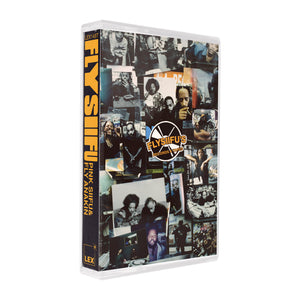 On Sale
FlySiifu's - Vinyl
Fly Siifu is a new collaborative project by Pink Siifu & Fly Anakin. Their debut album FlySiifu's unites two prolific rappers with infectious chemistry.
Get vinyl delivered to the US for $32 (approx.) including shipping.
CD and cassette also available now.
The album mirrors their musical community, as they welcome guests into FlySiifu's record store, with appearances from Liv.e, Fousheé, $ILKMONEY, and producers Madlib, Jay Versace, Ohbliv, Awhlee, Budgie, Playa Haze, Animoss and more.
"Fly Siifu has all of our attention. The pair sound as soothing as a day spent sitting on the porch with your grandparents. Fly Siifu have found something special." PITCHFORK
"One of the most intriguing musicians in Black music." THE FADER on Pink Siifu

"Anakin's detail isn't a skill that could just be picked up from studying the legends of the genre, it's a gift." PITCHFORK

"One of the illest MCs." MADLIB on Fly Anakin

TRACKLIST:
1. Kin'Tro (prod. Mejiwahn)
2. Suitcase Special (prod. Budgie)
3. Runthafade (prod. Lastnamedavid)
4. Foisey's Interlude feat. $ILKMONEY (prod. Foisey)
5. Richard Pryor (prod. Playa Haze)
6. Open Up Shop feat. B. Cool-Aid (prod. Ahwlee)
7. Mind Right feat. Liv.e (prod. Jay Versace)
8. Shloww (prod. iiye)
9. Rick James (prod. Ohbliv)
10. Spades' (prod. Graymatter)
11. Clean feat. Liv.e (prod. Lastnamedavid)
12. Creme's Interlude feat Fousheé (prod. Creme)
13. Waiting To Get Shot (prod. Malik Abdul Rahmaan
14. Time Up (prod. Madlib)
15. Razberry (prod. Ohbliv)
16. Dollar Dr. Dream (prod. Animoss) / Blame (prod. Black Noi$e)

Mixed by Swarvy
Mastered by Zeroh

Painting by Jacob Rochester
Photo by Jack McKain
Assistant Creative Direction by Barrington Darius
Follow Pink Siifu: 
Facebook | Twitter | Instagram
Follow Fly Anakin:
Facebook | Twitter | Instagram
*Please note that estimated shipping dates may be subject to change as a result of manufacturing disruptions caused by COVID-19.