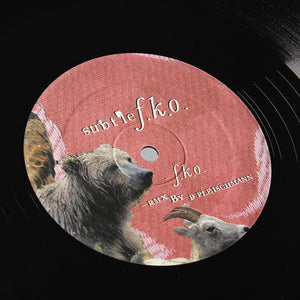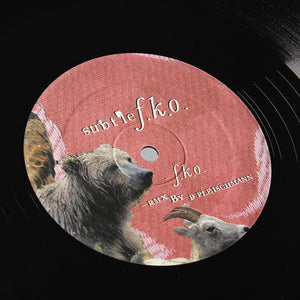 On Sale
F.K.O. - Vinyl
F.K.O. is the single from Subtle's debut album A New White - a track pushing boundaries in any number of genres and every style of rock, hip hop and electronics.
It's worth noting that F.K.O. is intended as an abbreviation of 'Fuck Kelly Osborne' and this reflects the nature of Dose's flow across this track… A kind of media-fuelled vitriol reflected perfectly in the video by SSSR, included on the Wishingbone DVD:
Vinyl 12" and download formats include instrumentals, remixes by B.Fleischmann and Console.