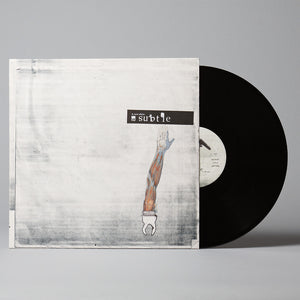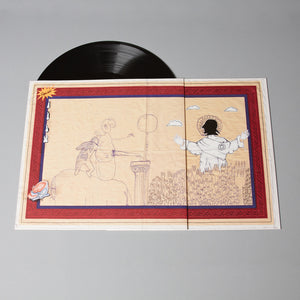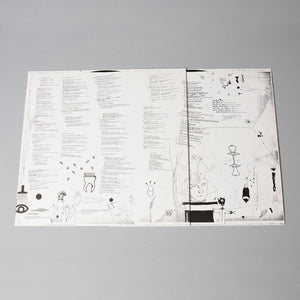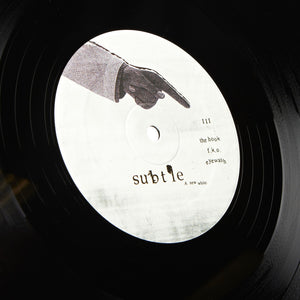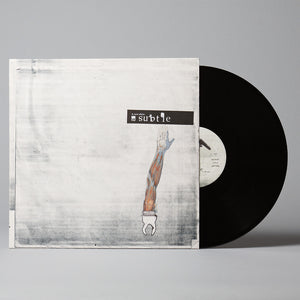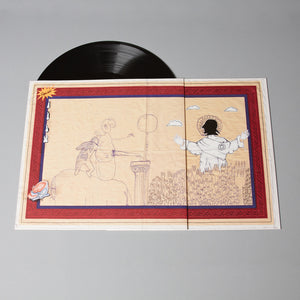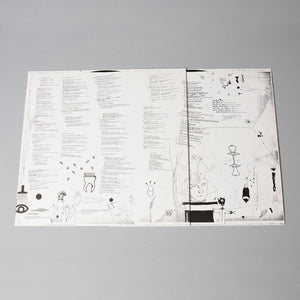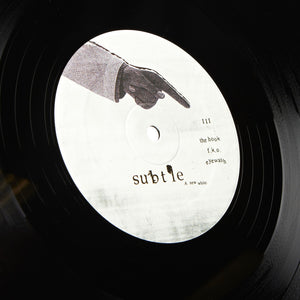 On Sale
A New White - CD
Subtle's debut album on Lex is a great introduction to this West-coast band composed of electronic and live drums, electric cello, samplers, guitars, wind instruments, synths and Doseone's sharp, free-flowing vocals. Acoustic instrumentation veers from gentle scene-setting to full-on tracks like The Long Vain Of The Law.
Though the band is made up of 6 musicians, all tracks on this album were written by Doseone and Jel, so there's a similarity to their output as Themselves and cLOUDEAD, however these themes are expressed with far more epic instrumentation here. 
Double vinyl artwork illustrations by Doseone. Also available on CD.
"In "The Book of Sand", Borges imagined a book with an infinite number of constantly rearranging pages. The old metaphysician always dreamt of impossible libraries containing the sum total of language, or points in space that enclosed everything in the universe simultaneously. If he were alive today, I like to think he'd find a musical facsimile of his coveted Aleph in Doseone's bottomless oeuvre." Pitchfork (seriously)