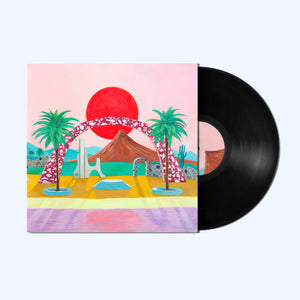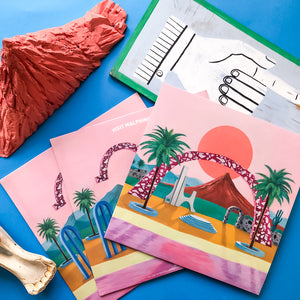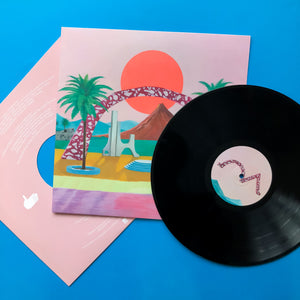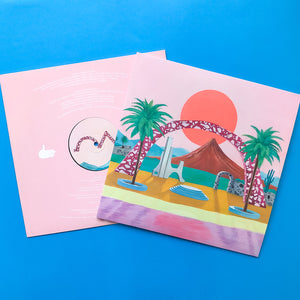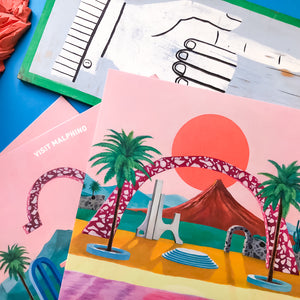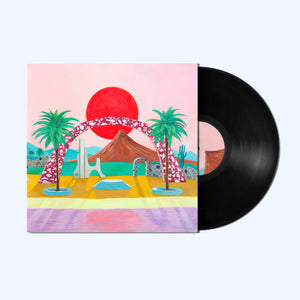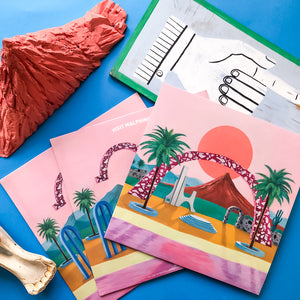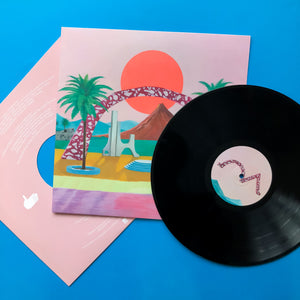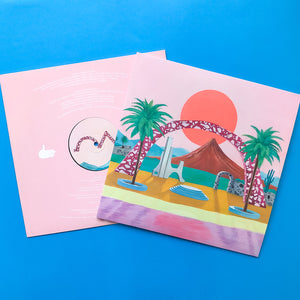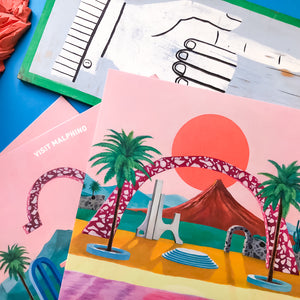 On Sale
Visit Malphino - CD
Malphino's debut album, 'Visit Malphino'. Out now.
Malphino are an outer-national, mystical band from an imagined tropical island that has dreamt up a cinematic score and audio backdrop to their tropical idyll. A promised land of hypnotic cumbia rhythms, subtle digital warbling, accordion textures, voodoo haze and woodblock charm awaits the off-piste explorer willing to step through the arch and Visit Malphino, the debut album from this London based collective of diaspora musicians and visual artists.
Their debut album 'Visit Malphino' dives deep into the island's mythology. It's a 17-track epic that provides the soundboard to years of imaginative cultivation. With clues in the titles, each track represents a different element to the island. It embodies the growth of the Malphino concept from an abstract idea within the minds of a few friends to a more complex fantasy at the centre of a small community of musicians and artists. Speculation is open-ended.
TRACKLIST:
1. Through The Arch
2. Molienda
3. Looking For Kiwanos
4. Interludio - The Caves Of Magdalena
5. The Sleep Tree
6. Kemu Kemu
7. Maglalang Avenue
8. Interludio - Beach of Los Coquitos
9. Mi Malphino 82'
10. Ototoa
11. Interludio - Puerto Flamingo
12. Viento del Mañana
13. Interludio - Lluvia de Verde
14. Segunda Molienda
15. Impain Ku
16. Mono Borracho
17. Le Bella Isla
Artwork by Yu Sato & Ana Kazaroff.
All orders receive an MP3320 digital download of the album.
Follow Malphino: