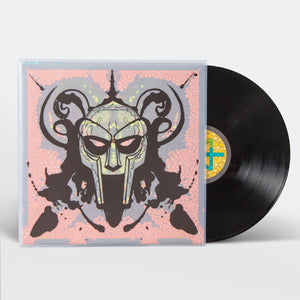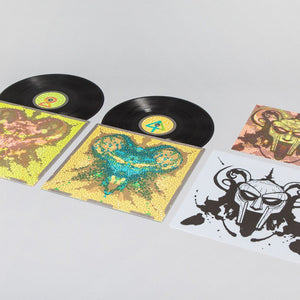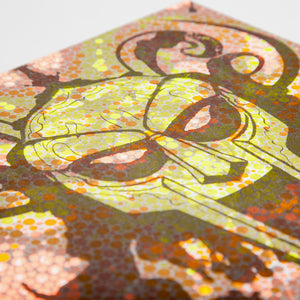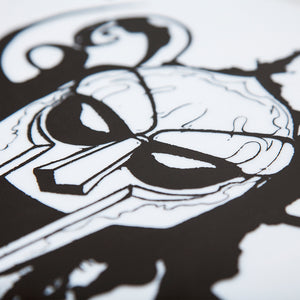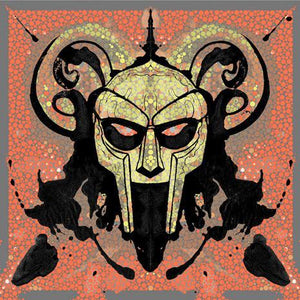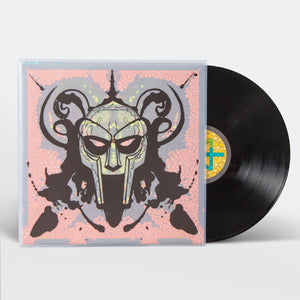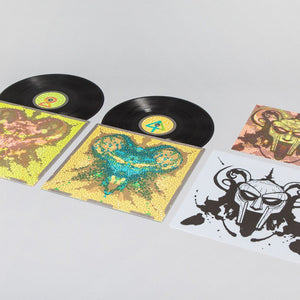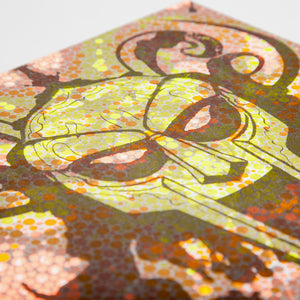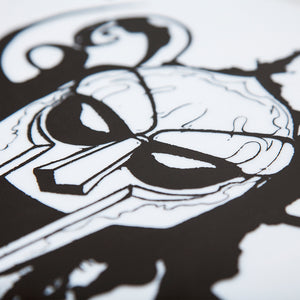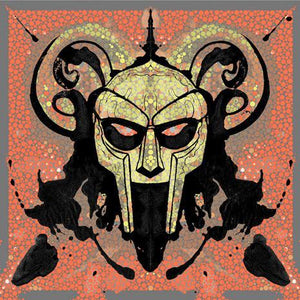 On Sale
DANGERDOOM - The Mouse & The Mask - VINYL
Originally only available in Europe in limited quantities, Lex have repressed the Deluxe double vinyl LP edition of 'The Mouse & The Mask' for 2019.
Lex has a history of lavish packaging but this remains one of the lushest sleeves in the catalogue. 

Designed by EHQuestionmark, the outer sleeve is made from thick translucent textured plastic with DOOM's mask printed on the cover, and mouse ears on each side of the mask forming a pattern that looks like a Rorschach test (a technique reused in another Danger Mouse project six months later). The inner sleeves, visible through the outer at first glance pattern based on an Ishihara test, but inside the circles in the pattern are tiny icons depicting different disasters - climate change, acid rain, holy war, nuclear leaks.

"The Mouse and the Mask" was produced by Lex super-producer Danger Mouse. The album features CeeLo Green (also of Gnarls Barkley), Talib Kweli, Ghostface Killah, Money Mark and the cast of cult cartoon show Aqua Teen Hunger Force and remains MF DOOM's best selling album to date. 

TRACKLIST:
El Chupa Nibre

Sofa King feat. MF DOOM

The Mask feat. Ghostface Killah

Perfect Hair

Benzi Box feat. CeeLo Green

Old School Rules feat. Talib Kweli

A.T.H.F. (Aqua Teen Hunger Force)

Basket Case

No Names 

feat

. Money Mark

Crosshairs

Mince Meat

Vats Of Urine

Space Hos

Bada Bing
All vinyl orders receive a 320kbps MP3 digital download of the album.
Follow DOOM:
Facebook | Instagram | Apple Music | Spotify
Follow Danger Mouse:
Facebook | Instagram | Apple Music | Spotify
*Please note that estimated shipping dates may be subject to change as a result of manufacturing disruptions caused by COVID-19.