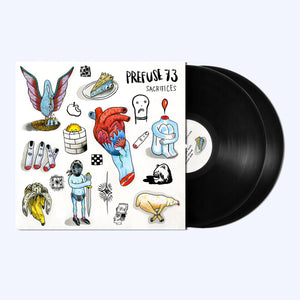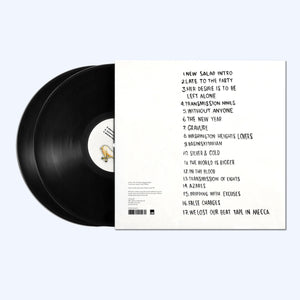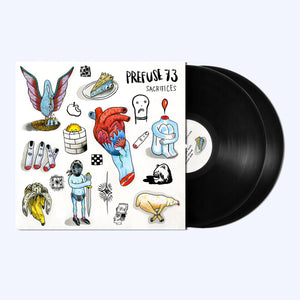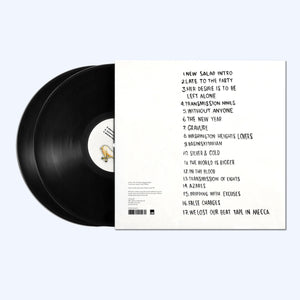 On Sale
Sacrifices - Vinyl
Following his detour into fractured, kaleidoscopic hip-hop with Fudge, P73 has become progressively interested in injecting a sense of space into his characteristically complex productions. The resultant 17-track collection is akin to watching an old photograph deteriorate in one's hands, as otherwise dense beats disintegrate into airy expanses of emotionally resonant electronics. Its effect is not unlike attempting to recall a murky memory of a dream of Herren's earliest works, imbibed with an increased interest in the subtlety of contemporary minimalism.
TRACKLIST
1. New Salad Intro
2. Late To The Party
3. Her Desire Is To Be Left Alone
4. Transmission Nines
5. Without Anyone
6.3 The New Year
7. Gravure
8. Washington Heights Lovers
9. Basinskitarian
10. Silver & Gold (feat. James Tillman)
11. The World Is Bigger
12. In the Blood
13. Transmission of Eights
14. Azares
15. Dripping With Excuses
16. False Charges
17. We Lost Our Beat Tapes In Mecca
All vinyl orders include a digital album download.
Artwork by John Herndon
Follow Prefuse 73:
Facebook | Twitter | Instagram | Spotify