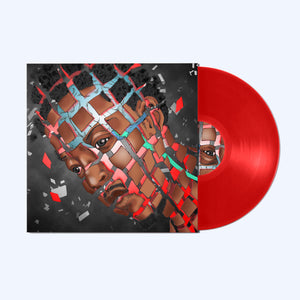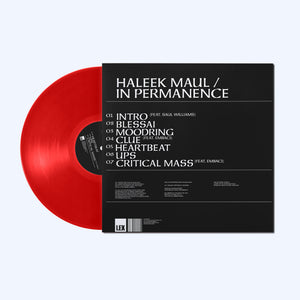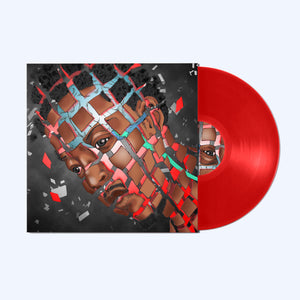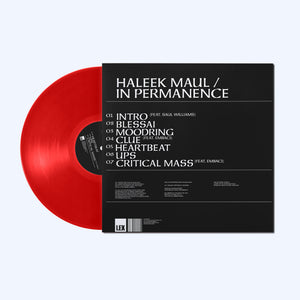 On Sale
In Permanence
Born in Brooklyn, New York, 21-year-old rapper, singer and producer Haleek Maul was sent to the tropical island of Barbados at a young age to attend school and be raised outside the city.
Inspired by the sounds that filled his childhood environment, he began creating music while in secondary school, and what started off as innocent rhyming and mimicry of his favourite artists became an obsession which led him to pursue production and greater musical exploration.
Formative influences on his style include Vybz Kartel, Damon Albarn, Aphex Twin, Tricky, Crystal Castles, and Kanye West, as well as visual artists like Araki, Kenneth Anger and Chris Cunningham.
Haleek Maul first surfaced in 2012 aged just 16 with the Oxyconteen EP.  An album with Chicago production duo Supreme Cuts titled Chrome Lips followed, plus collaborations with Ryan Hemsworth, Le1f, Black Noise and others.  After a short hiatus in order to complete his studies, Maul - now 21-years-old - has been back in the studio and will be releasing his first EP on Lex in May.
TRACKLIST:
1. Intro (Feat. Saul Williams)
2. Blessai
3.l Moodring
4. Clue (Feat. Embaci)
5. Heartbeat
6. Ups
7. Critical Mass (Feat. Embaci)
Artwork by Shintaro Kago.
All orders receive an MP3320 digital download of the EP.
Follow Haleek Maul:
Instagram | Twitter  | Facebook | Spotify