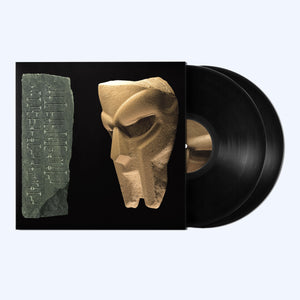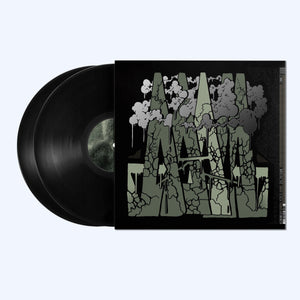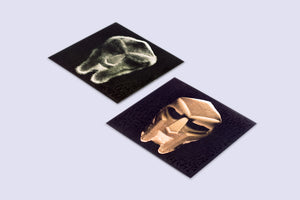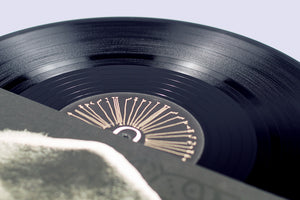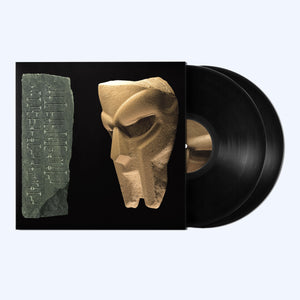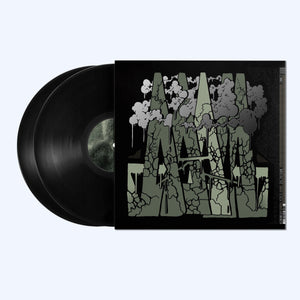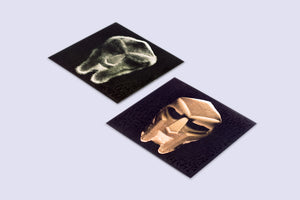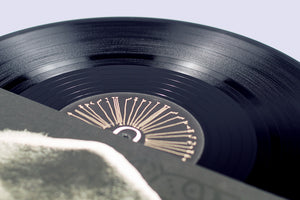 On Sale
BORN LIKE THIS. 10th Anniversary Edition
Released in March 2009, 'BORN LIKE THIS.' is still MF DOOM's last solo album. The 10th anniversary repress is available to pre-order now.


Featuring Ghostface Killah, Raekwon and seminal American poet and writer Charles Bukowski with beats from J Dilla, Madlib and ol' Metal Fingers himself.
"I've been a fan of Bukowski for a while. It was a friend of mine – damn, I forget the n*gga name – from Life Sucks Die, it's a graffiti magazine but it's real kinda edgy, out of Minneapolis. They did an interview with me and then me and Andrew [Broder] was friends ever since then. He said, 'Your shit reminds me of this dude Bukowski, you gotta read his stuff.' I was a little apprehensive at first, 'cos I was like, 'What kinda weird shit is this?' Then he gave me a book, The Most Beautiful Woman In Town, and after that I just got into it.
"So for this album, to celebrate all us writers, emcees, if you look at it, it's a lot of words that we say, and we all write those words: if it was written down on a piece of paper it could be a short story or like a good book. So I saw where Andrew was coming from where he sees the similarities. In tribute to Bukowski I said let me get him as a guest appearance…" DOOM as quoted in HHC.
"Whatever caused DOOM to scale back his output and go off the grid, he's only come back from it sharper, stronger, and more powerful than before." Pitchfork
"DOOM still has the sickest vocabulary, broadest frame of reference, and densest, most quotable rhymes in hip-hop… he has created an album of sublimely half-assed super-genius." Onion AV Club
TRACKLIST:
SUPERVILLAIN INTRO

GAZZILLION EAR 

BALLSKIN

YESSIR! feat. Raekwon

ABSOLUTELY 

RAP AMBUSH

LIGHTWORKS 

BATTY BOYZ

ANGELZ feat. Ghostface Killah

CELLZ feat. Charles Bukowski

STILL DOPE feat. Empress Starhh

MICROWAVE MAYO

MORE RHYMIN

THAT'S THAT

SUPERVILLAINZ feat. Posdnous, Kurious, Mobonix, Prince Paul & Slug

BUMPY'S MESSAGE feat. Freddie Foxxx

THANK YAH 
PRODUCERS:
THE METAL FINGERED VILLAIN... DOOM: 1, 4, 8, 9, 10, 11, 14, 15, 16, 17
J Dilla: 2, 7
Jake One: 3, 6, 12, 13
Madlib: 5
All orders receive a digital download of the 10th Anniversary Edition album.
Artwork: EHQuestionmark.

FOLLOW DOOM:
Facebook | Instagram | Apple Music | Spotify
*Please note that estimated shipping dates may be subject to change as a result of manufacturing disruptions caused by COVID-19.