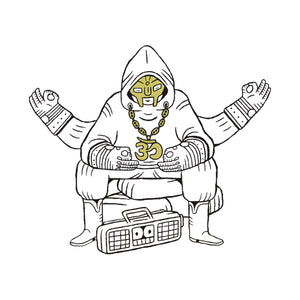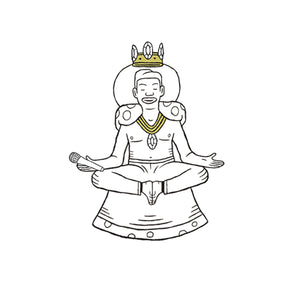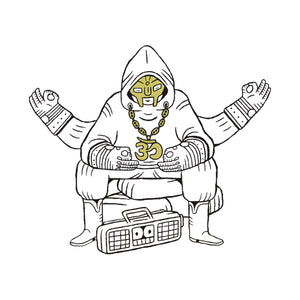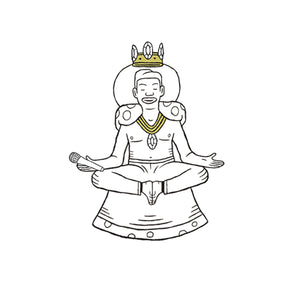 On Sale
NEHRUVIANDOOM REDUX 'Om' T-Shirt
NEHRUVIANDOOM 5th Anniversary Redux 'Om' T-shirt.
5 years ago MF DOOM & Bishop Nehru joined forces as NEHRUVIANDOOM. 
The new T-shirts features MF DOOM and Bishop Nehru characters taken from the album artwork illustrated by Ghostshrimp on the front and back. 
Also available as a bundle with the new picture disc vinyl of the album HERE.
Listen to the NEHRUVIANDOOM REDUX on Spotify below.
Artwork by Ghostshrimp.
All orders received an immediate digital MP3 320kbps album download.

Follow DOOM:
Facebook | Instagram | Apple Music | Spotify
Follow Bishop Nehru:
Facebook | Instagram | Spotify