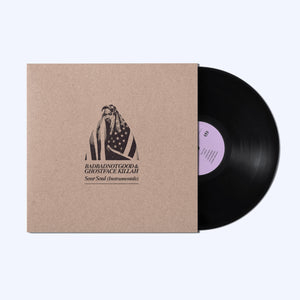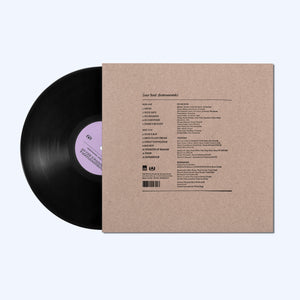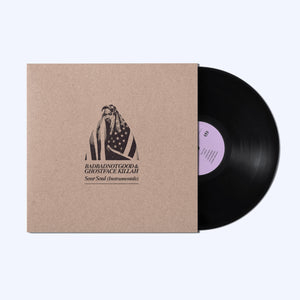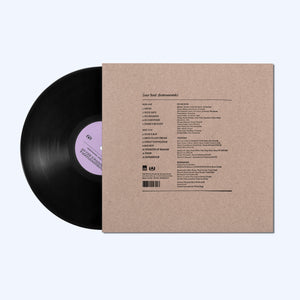 On Sale
Sour Soul (Instrumentals)
5th anniversary vinyl represses of BADBADNOTGOOD & Ghostface Killah's Sour Soul are available to pre-order now.
Get the instrumentals and the album delivered together as a bundle here.
Sought after instrumentals for critically acclaimed album Sour Soul, by Toronto jazz/hip hop band BADBADNOTGOOD and Staten Island rap champ, Ghostface Killah. Inspired by 1960s and 70s music and taking inspiration from the recording techniques and production of that era, they embrace live instrumentation and zero sampling. BBNG in collaboration with producer Frank Dukes created a dramatic, cinematic musical staging for Ghostface's vivid storytelling.

TRACKLIST:
1. Mono (Instrumental)
2. Sour Soul (Instrumental)
3. Six Degrees (Instrumental)
4. Gunshowers (Instrumental)
5. Stark's Reality (Instrumental)
6. Tone's Rap (Instrumental)
7. Mind Playing Tricks (Instrumental)
8. Street Knowledge (Instrumental)
9. Ray Gun (Instrumental)
10. Nuggets of Wisdom (Instrumental)
11. Food (Instrumental)
12. Experience (Instrumental)
"Sour Soul is sublime" "It's instrumental class" - 9/10 Drowned in Sound
"The Canadians deliver in spades, with lush arrangements" - ★★★★ Q Magazine
"Exquisite '70's soul" - 8/10 Uncut Magazine
"How the group redefines the genre is through their unconventional influences, youthful vigor and musical experimentation" - Hypebeast
"…a vital, luxuriously live backdrop" - ★★★★ The Skinny
"A vivid pulsing rhyme banquet that's out-there, edgy and kaleidascopic" - ★★★★ Mojo
"...even given the fairly proud lineage of wild musical juxtaposition, these kids are making waves." - ★★★★ The Independent
"As self-confessed hip hop heads as well as jazz academics, BADBADNOTGOOD have the audacity to mix the unexpected and pull it off with finesse." - Dazed & Confused
All vinyl orders receive an MP3320 digital download of the album.
*Please note that estimated shipping dates may be subject to change as a result of manufacturing disruptions caused by COVID-19.